Upcoming Events for Kids' Night In
January 19th - Winter Wonderland
March 23rd - Easter Fun
May 11th - Baseball Season
KIDS NIGHT IN @ First Presbyterian Church of Grapevine - Friday, January 19 from 6:00—10:30pm.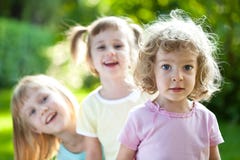 Children ages 3 months through 12 years of age are invited to a special winter wonderland evening. Drop your children off at 6pm in the Fellowship Hall, for games, crafts, snowball fights, hot chocolate and friendship. Just be sure your back to pick them up at 10:30pm.
The cost is $5.00 per child with a $15.00 max per family. This does include a pizza dinner for ages 3 and up. Children 2 and under will need to pack all items needed for the evening. This includes diapers, formula, sippy cups, snacks, and meals.
We do have a limited amount of spots so please register early.
How to pay registration with a credit/debit card.
Go to our online giving portal by going to our homepage (http://www.fpcgv.org) and clicking "DONATE TO FPCGV" at the bottom of the webpage.
Click on "Quick Give" on the left column.
In the "My Donation" window, enter the dollar amount for registration. In the drop down menu next to Amount, click on "Kids Night In" then enter your credit card information.